How Much Money Do You Need To Hire An Immigration Lawyer?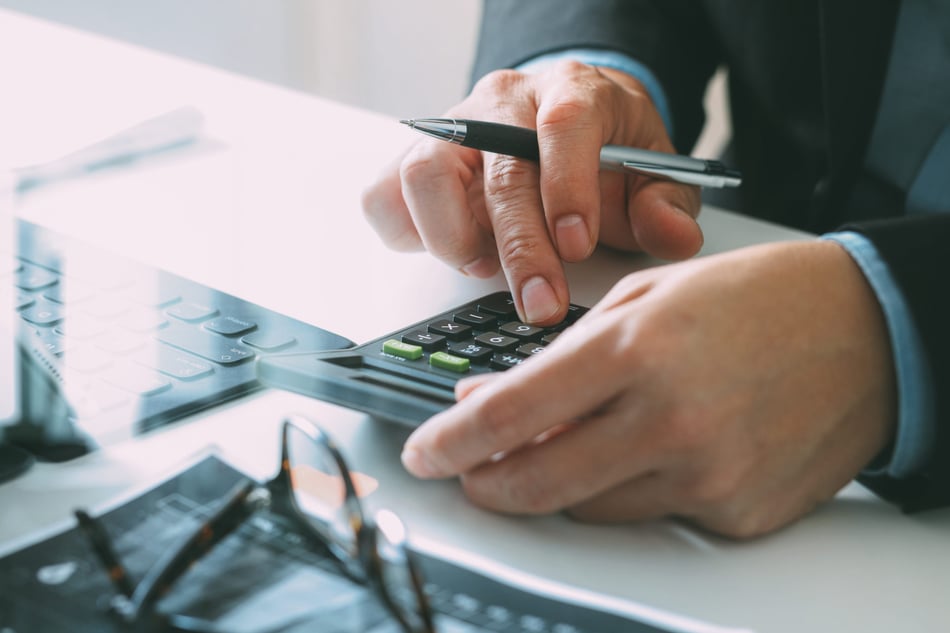 What does an immigration lawyer cost, and how do they work with clients? We address those questions and more in this article.
Today, there are over 44 million immigrants living in the United States. Well over three-quarters of those immigrants have lawful immigration status. Immigrating to the U.S. and navigating the immigration and visa process is complex and intimidating. It makes sense that you'd want to hire an immigration lawyer.
How much you can expect to pay for an immigration lawyer will vary based on the situation. So first, let's talk about what we, as immigration lawyers, do on behalf of our clients.
What Does an Immigration Lawyer Do for Their Clients?
An immigration lawyer's role in your immigration proceeding can be complex, and change over time. Immigration attorneys often prevent residents from being deported out of the U.S., help clients renew visas, pursue permanent legal resident status (green card), or even gain citizenship through the naturalization process. Immigration attorneys also help clients understand the implications of decisions they might make, whether that means travel, employment, enrollment in school, or any number of potentially impactful choices. For example, if a resident student wishes to study abroad, they might consult with an immigration attorney.
Immigration attorneys specialize in establishing eligibility for an immigrant class or status, knowing exactly what forms are needed, when they should be submitted, and how to argue a case in front of a judge or immigration officer so you can get the best outcome possible.
An Immigration Lawyer Can Help You With the Naturalization Process
Obtaining citizenship in the United States can take many years, and even longer with the current backlog. Immigration attorneys aid their clients to gain full-time citizenship through naturalization throughout this lengthy process.
Immigration lawyers can schedule various appointments with officials, receive necessary authorization letters, and help you prepare for the required English-language and civics exams.
An immigration attorney can navigate this often confusing process with clients, including:
Prep clients for citizenship testing
Help clients ensure all required application documents are in order
Argue on your behalf in court or before an agency
Give you the guidance and expertise you need to start a business successfully
What are the Typical Fees for an Immigration Attorney?
Immigration attorneys in Colorado and throughout the U.S. charge a wide range, but you should expect to pay between $250 to $500 an hour.
Here's a range of costs for specific immigration-related issues:
Asylum Applications: $5,000 to $10,000
Green Card Application/Assistance: The process for receiving permanent legal resident status in the U.S. – commonly known as a Green Card – can be complicated and unfold over the course of several years. Expect to pay $4,000 to $10,000 for an immigration attorney to represent you through the entire Green Card application process.
Deportation or Removal Defense: As you can imagine, Deportation Defense and Removal Defense cases can be complicated and time intensive for your immigration attorney. If you're in this situation, it's important to work with an immigration attorney who knows how to win these tough cases. Novo Legal has a strong record of wins in Deportation Defense and Removal Defense cases, often with clients turned away by other lawyers. You can expect to pay at least $10,000 in attorney fees for a Removal Defense case.
Should You Hire an Immigration Lawyer?
In the United States, you have the right to act as your own legal counsel in almost any situation, including the immigration process. Today, however, immigration policies are even more dynamic and challenging than in previous decades.
Today there is a historic backlog of immigration cases, causing years-long delays for many applicants. This is partly due to the absence of immigration reform for over 25 years, and has been exacerbated by the COVID-19 pandemic. While Donald Trump was president, the number of pending deportation cases more than doubled: from about 700,000 to over 1,500,000.
When judges and agency employees are trying to work through this many cases, errors that may affect the outcome are more likely. With an experienced immigration attorney on your side, we can address issues quickly and ensure your interests are protected.
An immigration attorney can help you achieve a successful outcome and explain the process to you as you go. An immigration attorney also reduces your frustration and lessens the need for you to spend hour after hour educating yourself at the risk of still making a mistake.
Immigration lawyers are already trained in how to meet the right deadlines. Lawyers and legal advocates are so critical to the process that between 2007 to 2012, only 5% of people who represented themselves in their cases won.
Without the valuable insight and knowledge you need, you may be one of the 95% of people who can't argue their own cases successfully.
The Bottom Line: Talk to An Expert Before You DIY Your Immigration Case
Many aspects of the affirmative and defensive immigration process are intimidating and scary. When it comes to a deportation case, you and your family are working against the very powerful forces of ICE and the law enforcement apparatus of the U.S. Government.
Novo Legal strives to partner with you throughout the process, fighting for you to keep your family together. No matter where you are in the process, we can consult and facilitate your situation within many areas, including:
Citizenship and Naturalization
Deportation/Removal Defense
Asylum
Withholding of Removal/Convention Against Torture
Special Immigrant Juvenile Status (SIJS)
Family-Based Immigration
Fiance Visas
Employment-based Immigration
Adjustment of Status
Non-immigrant Visas
L, E, U, and VAWA Visas
Inadmissibility and Deportability Waivers
One of the most challenging aspects of immigration law is identifying and explaining your family's situation and needs. We operate multi-lingual offices, giving you the support and insight you need. We know your rights and can explain those to you and what your options are in your immigration case.
We are known for accepting cases rejected by other firms, and we believe that it's our responsibility to fight for the rights of all immigrants within the United States, no matter your status. For more information and to speak with an immigration expert today, call us today at 888-746-5245 or schedule a consultation here.
The information on this website is for general information purposes only. Nothing on this site should be taken as legal advice for any individual case or situation. This information is not intended to create an attorney-client relationship.