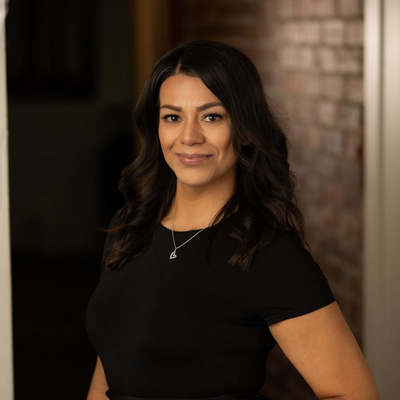 Angelica Sanchez
Get To Know Angelica
Client Relations Manager
Angelica was born in Los Angeles, California, to immigrant parents, and at a very young age, her family relocated to Guadalajara Jalisco, Mexico, where she spent her formative years. Growing up in a mixed-status household, she developed a deep understanding of the challenges faced by immigrants and binational families. With years of experience in administrative and customer relations roles within immigration law offices, Angelica brings a wealth of knowledge and a unique perspective to her work at Novo Legal Group.
As a compassionate, understanding, and diligent team member, Angelica is dedicated to demonstrating her strong work ethic, both to her colleagues and to her two teenage children. As a single mother of two and a proud pet owner of two beautiful dogs, she balances her professional responsibilities with her unwavering commitment to her family. Her positive and bubbly personality serves as a valuable source of motivation for the entire Novo Legal team, especially during challenging days.
Angelica's unique background and dedication to her work make her an invaluable asset to Novo Legal Group. Her empathy and understanding of the immigrant experience enable her to build strong connections with clients, while her professionalism and commitment to excellence contribute to the firm's ongoing success.