How is Administrative Closure Used to Dismiss a Deportation Proceeding?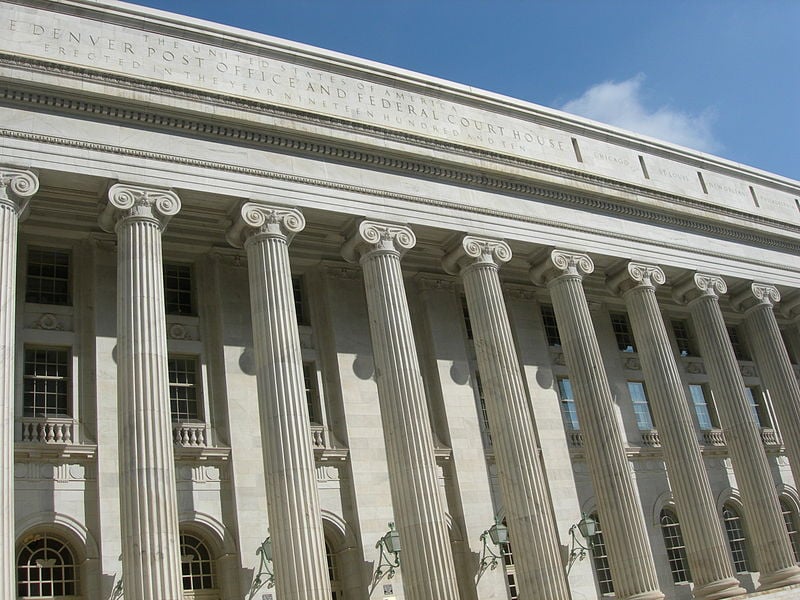 When Does Administrative Closure Help an Immigration Case and How?
When you are notified that you are about to face an immigration removal proceeding, you could be facing one of two outcomes. You either win your case, or if you lose your case in Immigration Court, the court could issue an Order of Removal, and you could be forcibly removed from the United States.
There's a third and under-argued option for most immigrants that could prevent you from facing deportation called "Administrative Closure."
Administrative Closure is a request that, if argued correctly, removes a pending case from the Immigration Court's calendar. If your case is indefinitely removed from the court's calendar, it may never come up for dismissal proceedings again.
While it doesn't grant permanent status, administrative closure can give an immigrant more time, as they await other applications pending in their case. For example, if the immigrant has ancillary relief pending with USCIS such as a visa petition or Special Immigrant Juvenile Status. What's more, if the immigrant has an application for Cancellation of Removal or Asylum pending with the immigration court, and that person has a work permit, that work permit can be renewed indefinitely while the case remains administratively closed. So, how does the Administrative Closure process work and how could it potentially dismiss a deportation proceeding?
What is Administrative Closure?
When the Biden Administration began to review the severe backlog of immigration cases, Attorney General Merrick Garland reversed a Trump-era policy prohibiting Administrative Closure. Under the new administration, immigrants can once again seek administrative closure to indefinitely pause removal proceedings.
Although administrative closure doesn't appear in the Immigration and Nationality Act (INA), it has been recognized by the immigration courts. The Board of Immigration Appeals (BIA) describes Administrative Closure as "a procedural tool created for the convenience of the Immigration Courts and the Board." The BIA created the procedure to help prioritize cases on an immigration judge's calendar.
Attorney General Merrick Garland has described it as "a docket management tool that is used to temporarily pause removal proceedings. … It does not terminate or dismiss the case, but rather removes a case from an Immigration Judge's active calendar." (source).
In his memo, AG Garland reaffirmed the ability of an immigration judge to send dismissal orders before a hearing. If both parties agree to Administrative Closure in advance of the dismissal, the judge has the authority to close the case administratively without the parties even having to appear in court. The outcome clears non-priority cases from that judge's docket, which in turn reduces the burden on our nation's overburdened immigration courts.
How Does Administrative Closure Work?
Administrative Closure puts time on the clock for an immigrant enduring the cumbersome and often years-long application process that allows them to stay in the US.
In fact, Administrative Closure may allow for enough time for a green card application or family-based visa to go through. Because it's administrative (and not legislative), the BIA has wide authority to review closure requests considering:
If the applicant has a legitimate reason for administrative closure or if there's the basis to deny it
When an immigrant could obtain another action outside of removal
If either party (respondent or court) has contributed to delays in the case
Closures can result in suspension of deportation proceedings. As of 2018, there were 350,000 immigration cases that had been administratively closed (source).
How Can You Apply for Administrative Closure?
Immigrants seeking Administrative Closure can apply by submitting a request in writing to the Office of the Chief Counsel. Your request should be submitted along with supporting documentation as recommended by your immigration attorney.
Does Administrative Closure Change Your Immigration Status?
If you apply for Administrative Closure successfully, the US government will stop actively pursuing your removal from the United States. It does not, in and of itself, entitle you to permission to travel outside of the United States or permission to work in the United States. It's simply a way to give an immigration applicant more time, maybe because they await the results of another application, maybe just to remain in the United States with their family a little longer without fear of deportation.
Immigration law is complex and confusing. In any situation, people who need assistance navigating the phalanx of rules, courts, applications, and decisions are generally advised to seek the input and help of a licensed, experienced immigration attorney.
Facing Deportation Proceedings? Speak with a Novo Legal Immigration Expert
Before you submit any paperwork, from green card application to work permit renewal, or if you are facing yet another hurdle set in front of you by our immigration court system, please consider reaching out to our team.
Our team has successfully argued (and won) relief for our clients from administrative trial courts to the United States Supreme Court. We're available to offer you critical advice on the appropriate form of relief for your unique immigration case.
Whether you need to know your chances of winning a request for Administrative Closure, or any other advice on your proceedings, please let us know how we can help. We're always available to discuss your case and the best legal strategy that allows you to remain legally in the United States.
The information on this website is for general information purposes only. Nothing on this site should be taken as legal advice for any individual case or situation. This information is not intended to create an attorney-client relationship.