What is a Fiancé(e) Visa?: The K-1 "Fiancé Visa" in Colorado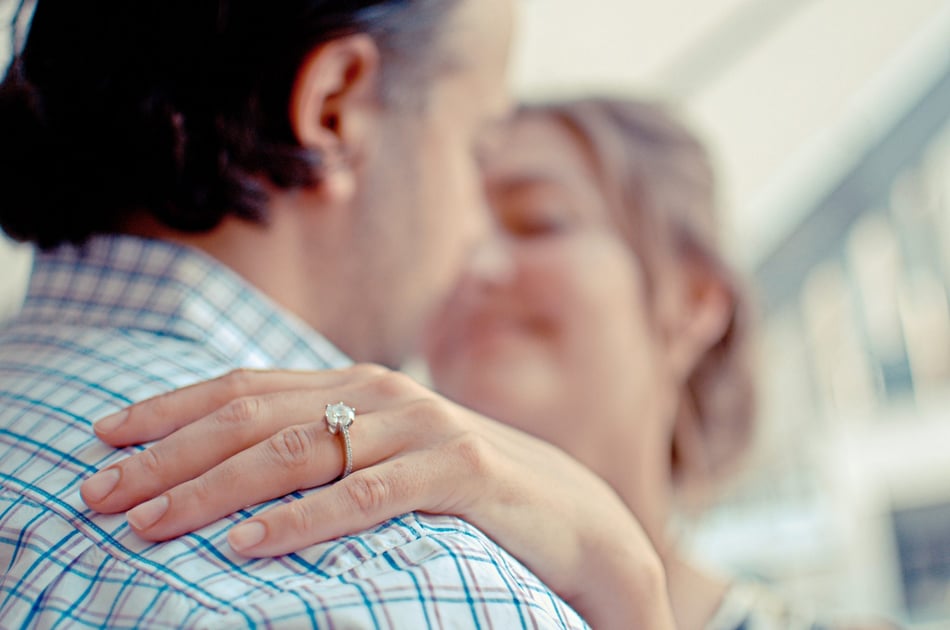 Love knows no boundaries or borders. Many people travel outside the United States and meet someone they fall in love with and maintain a long-distance relationship. Sometimes two people can find each other without ever leaving their respective countries. With the popularity of online dating, it is becoming more common for U.S. citizens to marry someone outside the United States. For someone who is a U.S. citizen and is engaged to be married to someone who lives in a foreign country, they can apply for a K-1 visa, also known as the fiancé(e) visa.
What is a K-1 Visa or "Fiancé Visa?"
The fiancé(e) visa, or K-1 visa, is a type of hybrid visa that enables a United States citizen to bring their fiancé or fiancée from a foreign country into the U.S. to become legally married. The U.S. citizen can file a petition with the United States Citizenship and Immigration Services (USCIS) and then be legally able and willing to get married within 90 days of the foreign fiancé(e)'s arrival in the U.S.
What Kind of Proof Do You Need for a Fiancé Visa?
To obtain a fiancé(e) visa in Colorado, you must have a good faith intention to get married within the 90 day period. Both parties also must have known each other for at least two years, though this may be waived in some cases. Suppose the parties have not known each other for a two year period. In that case, the applicant can show that complying with the requirement would show extreme hardship or violate traditional customs for the foreign fiancé(e). It is also necessary for the couple to have spent time together in person. In special circumstances, this may not be possible. A waiver may be applied if an in-person meeting could not happen due to:
An extreme hardship that would occur due to traveling to meet your fiancé(e)
A strict and long-standing custom of your fiancé(e)'s culture that would be violated
For couples who are able to spend physical time together, it may also be important to outline the relationship between you and your fiancé(e). Supporting documentation can include evidence such as:
Emails, chat histories, screenshots, social media activity or phone bills showing continued communication
Photos of the couple together
Copies of boarding passes or itineraries showing evidence of trips to see one another
Receipts of hotel or restaurant expenses during your time together
Copies of passport pages showing trips taken to visit each other
What Restrictions Are There With A Fiancé Visa?
If the U.S. citizen has applied for more than two K-1 visas in the past, he or she must request a waiver of the International Marriage Broker Regulation Act filing limitations. If a I-129F form has been approved less than two years prior to the new filing date, this waiver must also be requested. The U.S. citizen must also disclose any criminal history for the protection of the foreign fiancé(e). This includes things such as:
Domestic violence, sexual assault, stalking, child neglect, child abuse, dating violence, or elder abuse convictions or attempts to commit any of these crimes.
Murder, homicide, sexual exploitation, rape, abusive sexual contact, torture, incest, peonage, trafficking, kidnapping, slave trade, involuntary servitude, false imprisonment, or unlawful criminal restraint convictions or attempts to commit any of these crimes.
Convictions, not arising from a single act, for crimes related to alcohol or a controlled substance.
How To Apply For A Fiancé(e) Visa in Colorado
The first step in applying for the K-1 visa is to file Form I-129F Petition for Alien Fiancé(e) with the USCIS. During this process is where you will need to provide the supporting documentation outlined above. You will also need copies of your birth certificate, and any applicable divorce decree. Both parties must be either single, divorced, or widowed at the time of filing. If the I-129F Petition is approved, USCIS provides a copy along with any information that was submitted to the Department of State (DOS) for distribution to the beneficiary of your petition. Once it is approved by the USCIS, the petition is forwarded to the National Visa Center (NVS), which is then forwarded to the U.S. Embassy or Consulate where the fiancé(e) will be applying for the K-1 visa.
Fiancé(e) Visa Processing at the U.S. Embassy or Consulate
The foreign fiancé(e) will receive a letter with instructions on how to apply for the K-1 visa and prepare for the interview process. Before the interview, the applicant will need to have a medical exam completed by an authorized physician. The applicant will need to submit Form DS-160 Online Nonimmigrant Visa Application through the DOS Consular Application Center and pay the application fee. Once it is time for the interview, the applicant will need to bring all civil documents to the interview, including evidence showing proof of the relationship. The petitioner will also need to prepare Form I-134 Affidavit of Support which shows that the foreign national will not become a public charge.
Ready to Apply for a Fiancé Visa in Colorado?
As you can see, it is a complicated process to bring a fiancé(e) to the United States from another country. If you feel overwhelmed and would like legal assistance in applying for a fiancé visa, Novo Legal has a team of family immigration lawyers in Colorado who understand how to help you and your fiancé apply for the K-1 visa. Contact us today for a consultation.