Can I leave the US to deal with an emergency?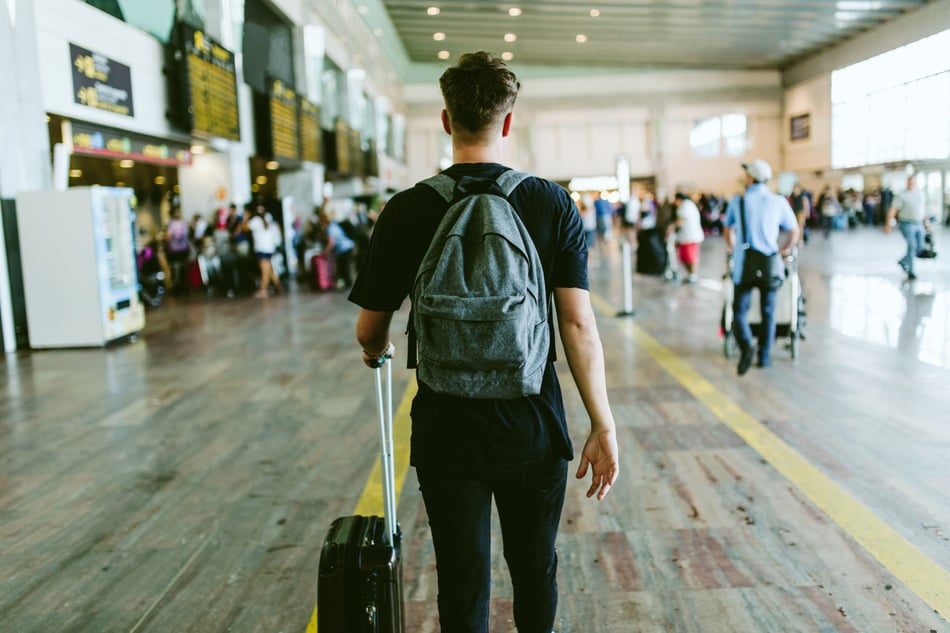 What is Advance Parole? Permission to Travel and Return to the US
For immigrants who are out of status or awaiting a decision on an application with USCIS, and who need to return to their home country or elsewhere – maybe to deal with an emergency or visit family, for example – advance parole allows you to travel back to the United States without applying for a visa.
So, how can you qualify, and what does the application process typically look like?
Who Can Apply for Advance Parole?
Under nearly all circumstances, it's advised that you consult with a qualified and experienced immigration attorney before you travel outside of the US. Especially if you are awaiting a green card application, travel outside the U.S. could have serious consequences that cannot be reversed. Your immigration attorney can help you understand if advance parole could be relevant to your situation, or other options you may have.
Generally speaking, you can request an attorney to apply for advance parole travel permissions if you:
Have already submitted an adjustment of status green card application (form I-485)
Requested Temporary Protected Status (TPS) or were granted TPS, T nonimmigrant, or U nonimmigrant status
Applied for temporary status under Section 245(A) of the Immigration and Nationality Act (INA)
Received humanitarian parole from USCIS or CBP (Customs and Border Protection)
Have Family Unity Program‍ benefits
Are a DACA recipient
What Non-US Citizens (Immigrants) Cannot Apply for Advance Parole?
In most circumstances, you may not be able to apply for advance parole if you:
Entered the US unlawfully without a valid immigration status (exceptions apply)
Already have a valid reentry permit (including refugee documents)
Have a J visa
Possess a foreign residence requirement visa
Are currently in removal or deportation proceedings
Are seeking asylum as a refugee
For someone who entered the United States unlawfully, they may still be able to apply for advance parole. However in those cases it is extremely important to consult with a qualified immigration attorney to review risks and eligibility.
Do I Need Advance Parole to Travel Outside of the US?
There are some non-US citizens who may be able to travel without filing additional paperwork with USCIS.
Temporary workers with a valid H-1 visa or the spouse or child of a temporary worker with an H-4 visa, for example, can reenter the US. Likewise, intra-company transferees with valid L-1 visas (and/or spouses or children with an H-2) and spouses or children of a US citizen or lawful permanent resident may not need to file advance parole applications.
What Does the Advance Parole Process Entail?
To apply for advance parole, you need to complete and file form I-131, pay an application fee of $575, and provide two passport-style photos.
As with most immigration applications, you must also provide supporting documentation. If your green card is pending, you need to provide the receipt notice of your Form I-485. If you have any documents issued by USCIS, you will also be asked to provide proof of your current immigration status (approval notices, etc.). You may also be advised to include:
A marriage certificate (if your application is tied to a spouse's pending green card)
Child's birth certificate (if your application is linked to your child's pending green card)
Copies of government-issued IDs (passport, driver's license, EAD, etc.)
Highly-detailed explanation of your reasons for traveling and documentation that supports this explanation
You should expect the approval process to take anywhere from three to five months, depending on the current volume of applications and so forth. As with most USCIS processes, the sooner you apply prior to travel, the better.
Advance Parole to Deal with an Emergency
If you are experiencing an emergency, you or a family member may be eligible for expedited processing. USCIS grants emergency advance parole requests by its own discretion and their review is highly situational and subjective. Approvals have included situations where:
A US Government agency is making the request to promote the national interests of the US Government
You or your family experienced an emergency (including financial losses to you or your company)
You're applying in association with a nonprofit organization for cultural or social interests that benefit the United States
You can prove USCIS made an administrative error, or other situations.
Regardless of your specific circumstances, working with an experienced immigration attorney ensures that your application will present the most relevant, compelling argument for advance parole.
If you need advice on whether or not you can apply for advance parole as you await your green card approval, call +1 888-746-5245 to schedule an appointment.
The information on this website is for general information purposes only. Nothing on this site should be taken as legal advice for any individual case or situation. This information is not intended to create an attorney-client relationship.